heavy duty turning center 
Turning Center from Single spindle 2 -Axis Configuration ot Double Spindle 8-Axis Turn-Mill Center, catering to parts length starting from 300 mm upto 3000 mm or larger on request are possible. Various configuraiton with Horizontal and Vertical Spindle Configuration are available with solutions in Handling and Automation systems.  
Heavy Duty MILL - TURN CENTER 
HYUNDAI WIA - KM2600 mtts
9-Axis Mill Turn Center  
Integrated machining operations with sub-spindle
High prodcutivity solution at economical price. 

High Speed Built-in Spindle
kl Series 
Heavy Duty Slant Bed Big-Bore Turn-Mill Center wih Hardened & Ground Box guideways & High Speed Servo Turret for large size workpieces.    
Structure designed for Multi-tasking operation with wedge type Y-axis BMT85P Live Tool turret. 
Machine Size  :  Dia 920 mm / Length 3250 mm.

Spindles  : Geared headstock with A1-20 Nose / 7045 Nm Torque   

Feedrates : 12,000 mm/min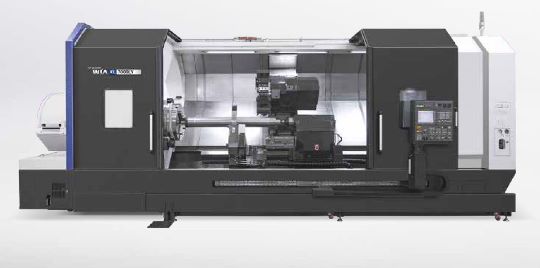 HD SERIES
Heavy Duty Compact Turning  Center – to meet growing demand of Faster , Heavier and Precision turning. 
HD series offers Rigidity of Box Guideways with 30 m/min Rapid Feedrates.
Stabilized unit structure to minimize thermal displacement 
High-rigidity and high-speed servo turret (Expanded disk width) 
Machine Size : Dia 500mm / Length 1300 mm.  ( upto ) 
Spindles : Geared headstock with A2-11 Nose / 1613 Nm Torque 
Feedrates : 30,000 mm/min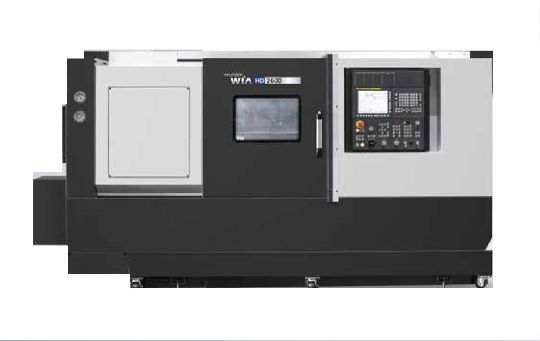 LV SERIES
Vertical Turning Center  – for larger chucking parts, with ease of loading and handling, LV series provide excellent solutions in various sizes and "Right" and "Left" structure for practical operation of automation configuration.   
High-rigidity and high-speed servo turret with option of C-axis & Live Tools.  
Machine Size : Dia 1160  mm / Height 1o00 mm.  ( upto ) 
Geared headstock with A2-15 Nose /Dia 380 mm flat 
Feedrates : 24,000 mm/min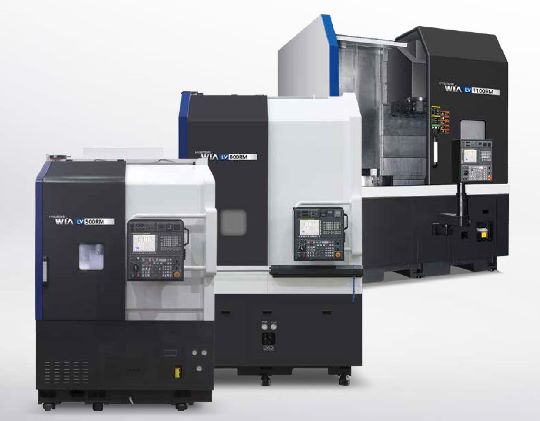 ALLOY WHEEL TURNING SOLUTIONS
KL6500AW -  is  New Horizontal Turning solutions for economical Alloy Wheel Turning upto 19 inch wheel sizes.  
LV800AW - Vertical Turning Center for Alloy Wheel Machining provide Automatic Chuck Changer and Double Turret design reducing number of setups, cycle time and ease of handling  in production cell.  

Machine Size : for Wheel sizes 17 in / 19 in /  22.5 in  
Spindles : Belt Drive / Built-in headstock  
Feedrates : 30,000 mm/min