moving crossrail type 5-face machining center 
Moving Cross type 5-Face Machining Centers offer maximum flexibility for machining Large and Extra Large parts for wide range of  applications e.g. Machine Manufacturing, Construction Equipment, Railways , Heavy Engineering & Electricals. NextTech has established some of the large size machines as turnkey projects with key customers in India and continues to provide support  to these complex machines. 
BRIDGE TYPE 5-FACE MACHINING CENTER
All SNK bridge type 5-face machining centers utilize 4-axis controls (3 + 1 axis). The fully programmable W-axis allows machining large and uniquely shaped workpieces.
Various attchments provide for machining on all 5-Faces of Large Components in single setup ensuring high geometrical precision and ease of operaiton.

Application areas include Heavy Engineering & Electricals, Machine manufacturing, Construction Equipment, Ship Building.
BRIDGE TYPE 5-FACE MACHINING CENTER 
SNK - RB-MII Series
Long-Selling model that deeply pursues "usability" and demonstrates high performance Round Column & Round Quill configuration that causes less thermal displacement and has excellent accessibility of the workpiece. 
RB-MII  series have wide range of lineup in size and can work with the various kinds of workpiece. 
Crossrail and spindle head designed to integrate round columns and quill. This shortens the distance between spindle center to column center and minimizes the effects of the uneven loading on the cross rail and on the spindle head, providing a stable machining during the heavy-duty cutting.
Machining Sizes : from 3000x 1500 x 1500 mm to 6000 x 3000 x 8000 mm ( other on request ) 
Milling Spindles : from 22/26 kW to 75/60 kW 
Workpiece Mass : upto 30,000 kgs ( other on request )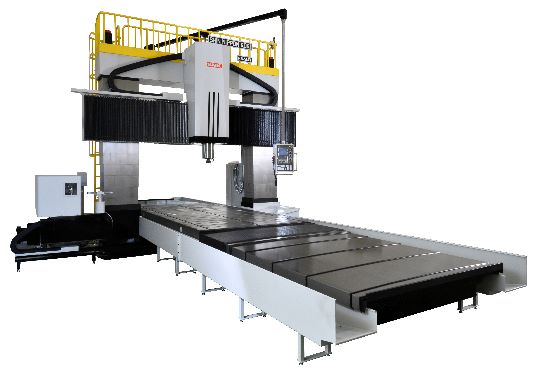 BRIDGE TYPE 5-FACE MACHINING CENTER 
SNK - HF Series
Bridge type machining center that can machine super-large and super-heavy workpiece, and has the largest machine size in the world. 
Heavy cutting machine with outstanding cutting capability and high rigidity. It has wide variety of Attachments and can machine various type of large size workpiece.
Highly rigid structure comes from adopting the right material, such as iron casting and steel welding, in the right units.
Machining Sizes  : from 4000 x 1500 x 1500 mm to  20000 x 6000 x 8000 mm 
Milling Spindles  :  upto 150 kW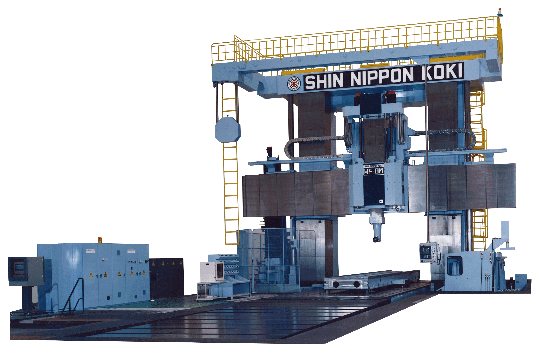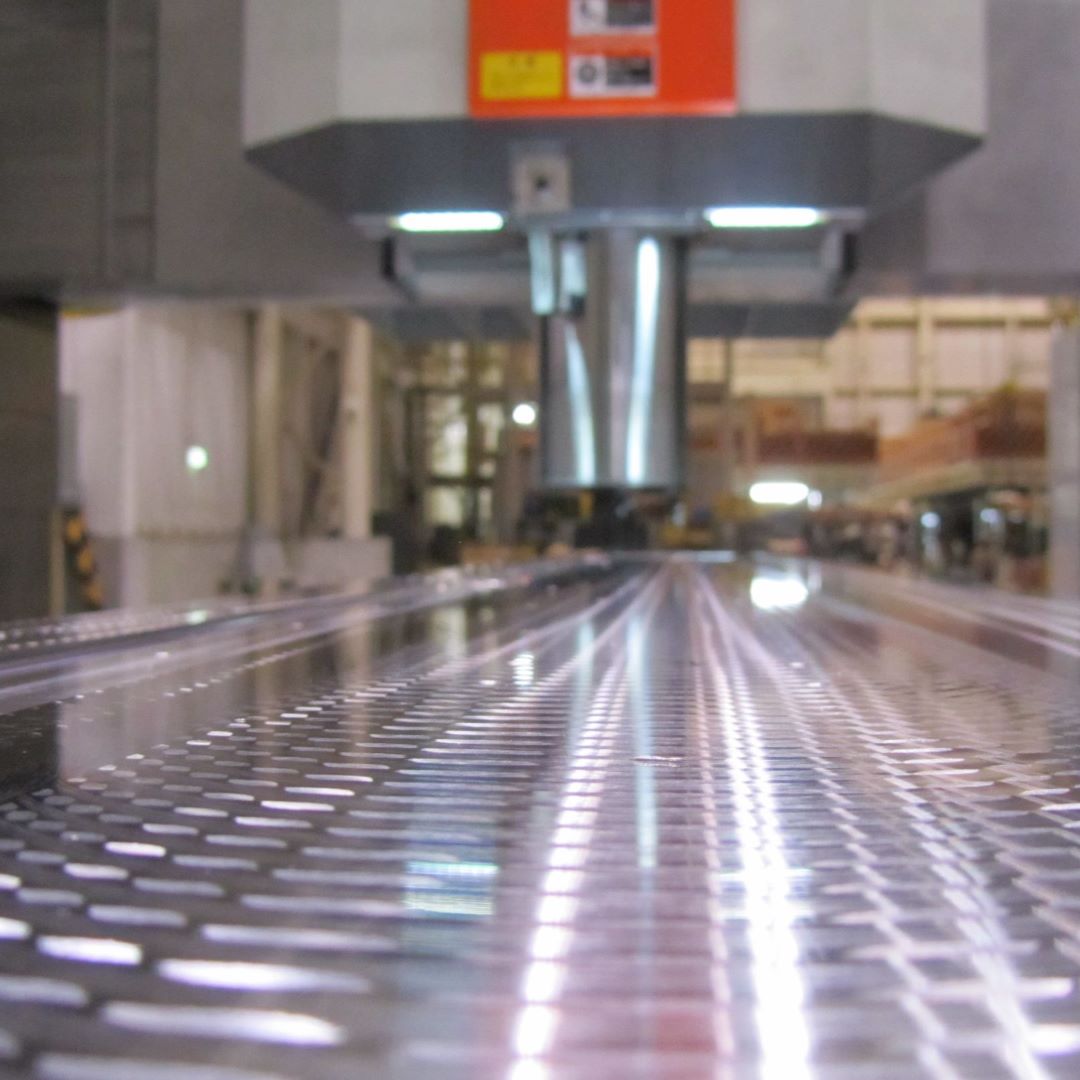 HIGH FINISH & FLATNESS IN LARGE PARTS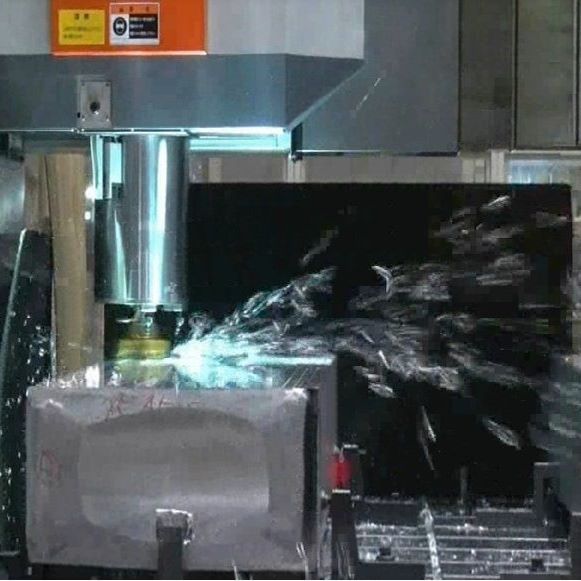 HEAVY MACHINING CAPABILITIES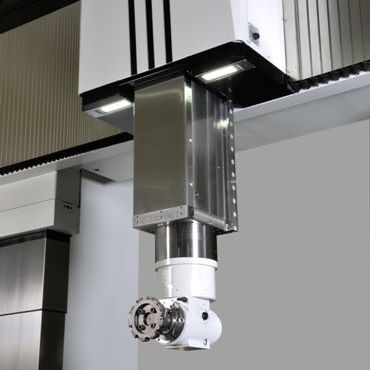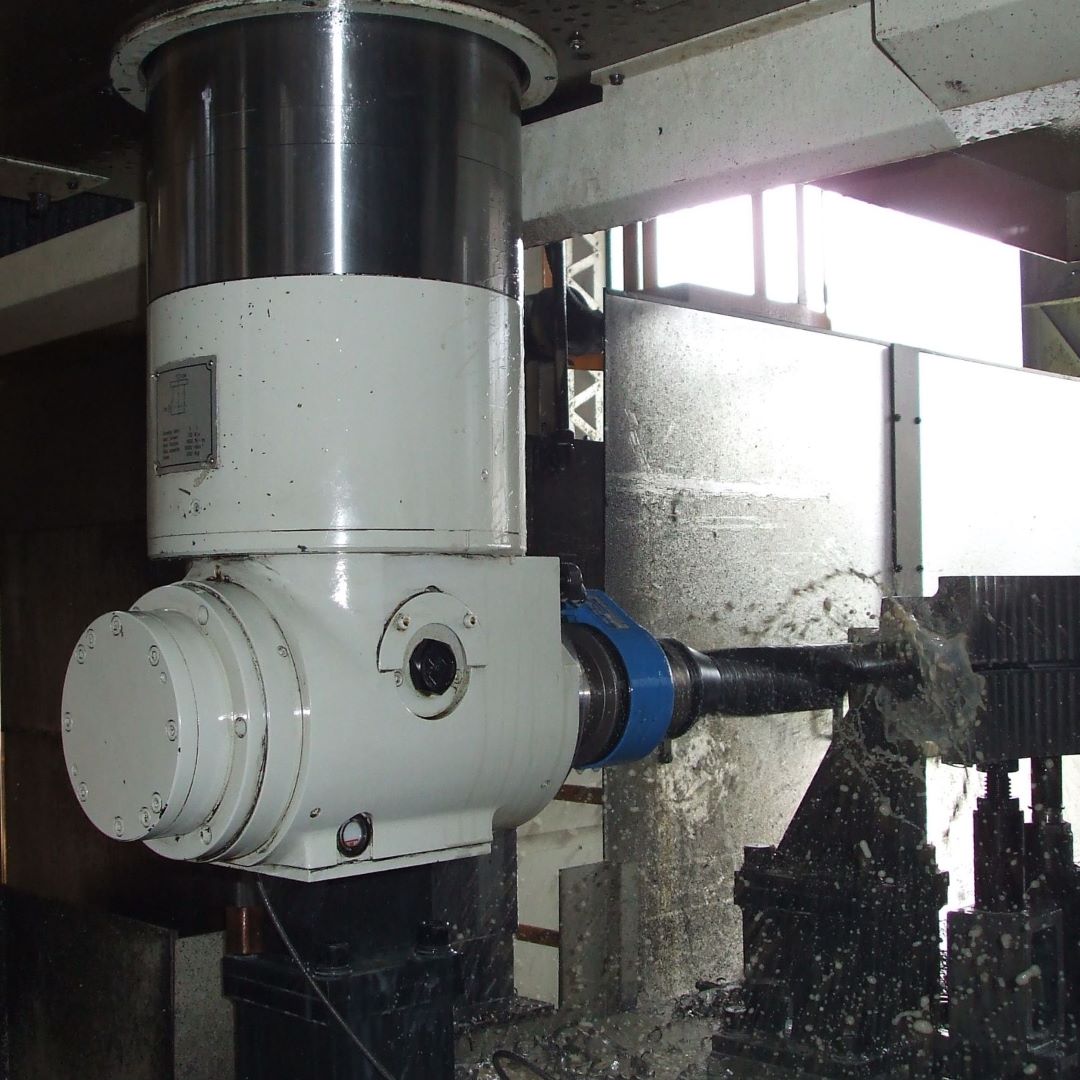 HEAVY MACHINING WITH ATTACHENTS